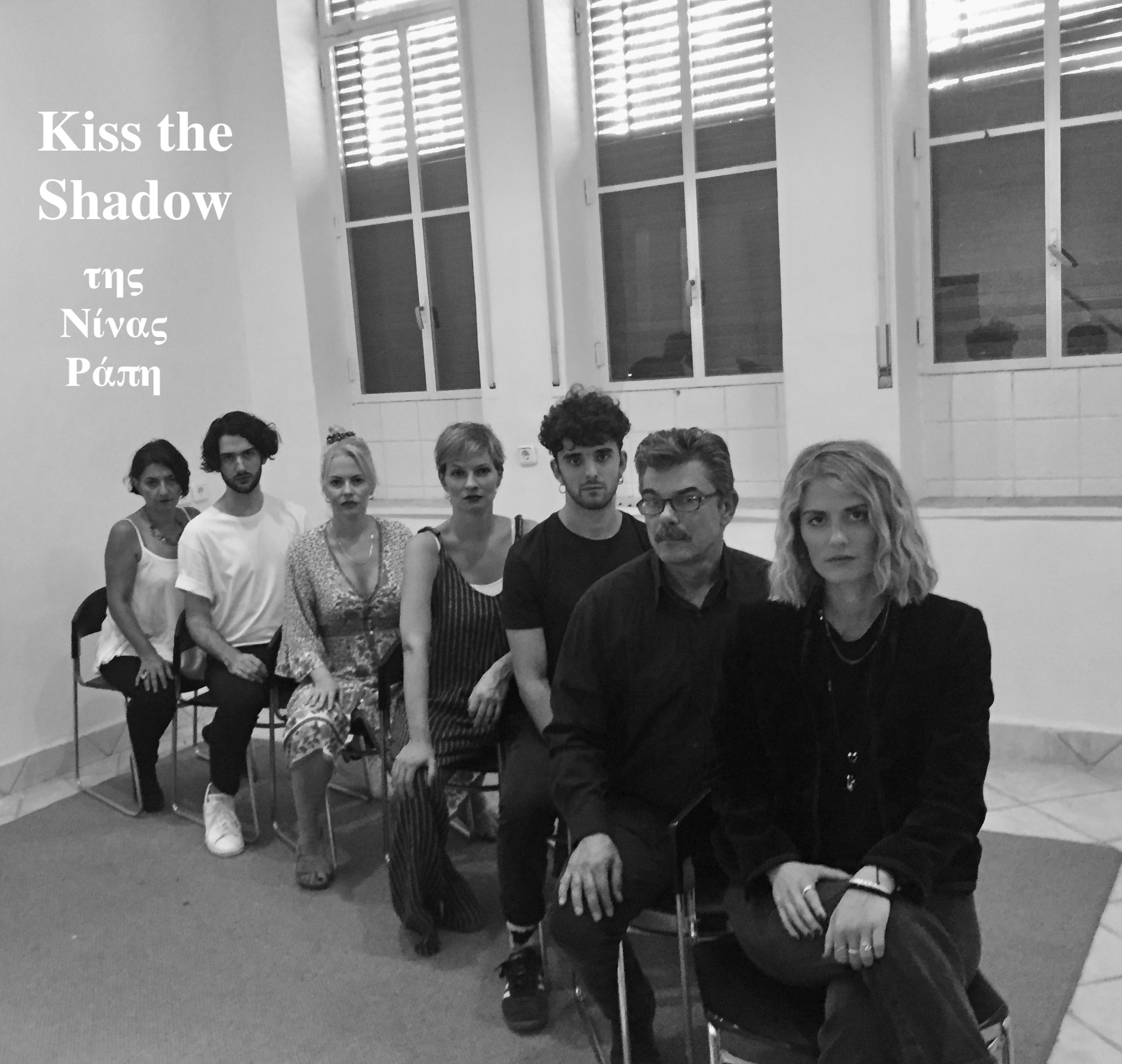 KISS THE SHADOW by Nina Rapi – a rehearsed reading at Theatro Aliki, Pedion Areos, Friday 23/9/22 @ 22.00
"How can you arrest a poem, a song, an installation?"
Nina Rapi's play Kiss the Shadow, mixing noir/romantic/political elements –
in a new, rewritten Greek version – is having a rehearsed reading on Friday 23/9/22 @ 22.00,
at Theatro Aliki, Pedion Areos, in the context of Crossing Borders Season, Analogio International Festival.
It's free but you need to book on:  analogiofestival.org
Be there!
Σκηνοθεσία: Αγγελική Μαρίνου, Ρουμπίνη Μοσχοχωρίτη.
Ερμηνεία: Ελεονώρα Αντωνιάδου, Γιώργος Δεμελίδης, Κατερίνα Δημητρόγλου, Ευγενία Μαραγκού,
Αγγελική Μαρίνου, Δημήτρης Μαύρος, Μιχάλης Ψαλίδας.